Cosmic Conversations, April 26th: Scorpio Supermoon
In order to manifest the unseen, gems that reside in the invisible realm. You have to be willing to hold sacred space and step into the unknown.
Peace & Divine blessings Soul Tribe!
Sending each and every single one of you love and prosperity on this beautiful Full Moon Monday!
For the next two weeks, planetary updates will only go out twice a week. I will be out of town and finishing up my finals. I realized, when I overwork myself I accomplish less, and my work is half ass. And this Virgo rising does not like half ass work!
So anyways, back to the tea!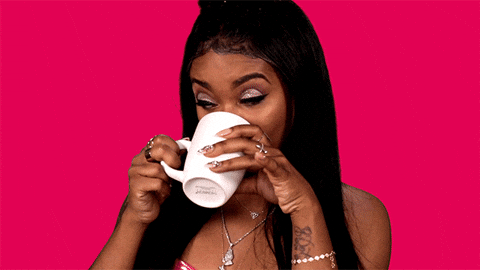 Today brings us to one of my favorite times of the year. Let me stop lying, anything Scorpio is my favorite time of the year. I love the shadows because I understand the darkness is a part of life. It does not have to hinder us, it's a steppingstone to our highest truth.
A Full moon occurs when the Sun is opposite the Moon. Today we are dealing with the Sun in Taurus and the Moon in Scorpio. Both fixed signs of alchemy and the building blocks of life. With Pluto Scorpio's ruler, stationing retrograde tomorrow, individually and generationally speaking, shadow work will be at an all-time high.
Honestly, shadow work is what it is! It's a necessary aspect and component of life. The unmanifested is where you find your ultimate power.
Listen to this podcast to for Scorpio Supermoon tea!
I hope everyone has a wonderful Full Moon!
With Love!
Daily Gems Video:
Drake- A Scorpio's Mind